Are you contemplating setting up secure business emails for your organization or online business? If the answer is yes, then, this review should be of interest to you. There are many email hosting platforms out there that can be suitable for business and email marketing. But you cannot vouch for their security and privacy protection. In my research to find out the best email providers, I stumbled on Zoho Mail and I am not surprised it is one of the industry leaders based on the comments of many of the users. Does this sound good to you? Then, just read on to find out what is Zoho email marketing and the more interesting features about the Zoho Mail in this review.
The outstanding thing about this tool is that it offers a professional email service. With it, you can create a domain for your business and configure custom email addresses like name@yourdomain.con.
Zoho Mail is also perfect for email marketing since it integrates well with the Zoho CRM. This effectively helps your team run result-oriented campaigns that convert leads to sales.
New to Email Marketing?
Read: What is Email Marketing System?
What is Zoho email marketing? An Overview
Zoho Mail is a powerful email provider with a wide range of advanced features. It is an email hosting platform that caters to the business community and email marketers.
Zoho Mail is a B2B email platform where small, medium and large businesses can set up email addresses that go with their company's website domain name.
The tool has an intuitive user interface, top-notch security, and impressive performance. Even the free version comes with exceptional features while the Premium and Business versions are reasonably priced with high-end features.
The tool can be used for team collaboration and it also integrates perfectly with the Zoho CRM.
It supports different operating systems like Windows, Linux, and Android. It also supports iPhone/iPad, Mac and it is web-based.
It is available in ten languages including English, Japanese, Hindi, Chinese, German, Spanish, French, Dutch, Italian, and Swedish.
How does Zoho Mail work?
Zoho Mail works by creating an account on the platform. You can either choose one of the paid versions or the free version.
After creating an account, you will have to link your domain name. Type in your website address where you see "Get email addresses for your business" and click "add".
If you don't have a domain, you will have to purchase one on the platform.
The next thing is to enter your registration details and click on "proceed". Check if your details are correct. If they are all correct, then, click on "Sign Up".
Once you enter your domain name, it would be verified. Users can also be added and email accounts created for them.
The last thing is to set up your MX records so that all your emails will be delivered to your Zoho Mail account.
Your email can also be migrated from your present email hosting platform to Zoho Mail using the POP or IMAP protocols.
How to sign up for Zoho Mail
To sign up for Zoho Mail, you will have to visit the website at https://www.zoho.com/mail/ and click "get started".
Features of Zoho Mail
Zoho Mail has a lot of features that can handle your sales, marketing, and business needs in general. Here are some of the benefits:
1. Unparallel security – Zoho Mail has 99% uptime and the data centers come with top-level security and thorough surveillance. It supports end-to-end encryption to ensure you are safe online.
2. Professional emails – Zoho Mail makes you stay professional in the course of doing your business. Apart from that, it also makes you unique by using name@yourdomain.com email addresses. Custom emails are ideal for businesses whether online or offline.
3. Extensive control panel – It has a powerful control panel that the admin can use to set up, configure and customize emails. You can add users and easily moderate email content.
4. Mail on mobile – You can stay connected whenever you go using the native apps that are available on Google Play Store and AppStore. This means you will never miss important email messages.
5. Zoho stream – This feature makes it easy for you to communicate with your team efficiently. You can collaborate with your team without the usual long chains of emails. It allows you to integrate emails with chats so that you can keep track of everything.
6. CRM support – Zoho Mail is a business email with a CRM advantage. Your sales can be managed better with the integration of the Zoho CRM. It helps internet marketers to handle their business leads more appropriately.
Benefits of Zoho Mail
Many benefits come with using the Zoho Mail. Let's see a few of them:
Ease of use and setup
The free version is available for a lifetime
Extremely affordable
It is safe to use
Excellent email performance
Easy email migration from another platform
You can check emails from anywhere with the mobile apps that support both Android and iOS
Dedicated customer support
Large email storage space
Check the calendar and keep notes on the app
Pricing of Zoho Mail
Zoho mail is very cheap and affordable. Below are the different plans and pricing:
1. Free plan – This costs $0 and has 5GB storage space.
2. Mail Lite – It costs just $1 per month to subscribe to Mail Lite. It comes with 5GB mailbox storage space, multiple hosting, integrated chat, and a custom logo.
3. Mail Premium – This goes for $4 per month and comes with everything you have in Mail Lite and more. It has 50GB of storage space and you can host up to 10 custom domains.
Can I make money with Zoho Mail?
Yes, you can make money through the Zoho affiliate program. To join the affiliate, you will have to visit the website at https://www.zoho.com/affiliate.html and sign up.
You can earn $100 for every qualified referral and the cookie lasts for 90 days.
Frequently Asked Questions
1. Is Zoho Mail available for free?
Answer: Yes, it has a free version that comes with a 5GB storage space and a maximum of 25MB file attachment.
2. What kind of support does Zoho Mail offer?
Answer: It offers support through phone, email, and tickets.
3. Is Zoho Mail safe and legit?
Answer: The platform is safe to use. It has a strong security feature to keep you and your team safe online.
4. Does Zoho Mail have encryption?
Answer: Yes, it is encrypted with Transport Layer Security Protocol (TLSP).
5. Is Zoho Mail affordable?
Answer: Yes, it is extremely affordable
6. How easy is it to migrate from one email hosting platform to Zoho Mail?
Answer: Migrating to Zoho Mail is seamless and super easy.
Pros
Extremely easy to use
Attractive user-interface
Available in free version
Easy migration from another platform
Top-level security with two-factor authentication
Supports POP and IMAP
Comes with a calendar and notes
Excellent customer support
Cons
No live chat
The free version has a limited storage space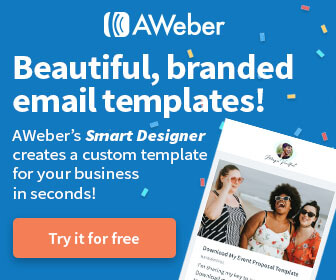 Conclusion: Is Zoho Mail recommended?
Zoho Mail remains one of the top-notch email hosting platforms for business-to-business, sales, and marketing.
The platform gives you the best ROI from any campaigns that you undertake using the Zoho CRM marketing automation tools.
Its affordability stands out from the other tools. This makes getting started extremely easy for the newbies.
You don't have to bother about security and privacy. Zoho Mail comes with advanced security measures to keep you safe online all the time.
The tool performs excellently well when it comes to deliverability. Emails always arrive instantaneously. The best part is that it is user-friendly and for all the above reasons Zoho mail is highly recommended.