It's the perfect time to review your email marketing strategies and see if you're missing out on any opportunities. There are many email marketing tools and software's in the market. It takes a lot of research and analysis to be aware of the features and support that suit your needs. Today I am bringing you one such email marketing tool that is the result of my detailed research. The tool name is VerticalResponse. What is VerticalResponse? It is a great tool that can help make sure your emails are as successful as possible.
To know more about it check out this comprehensive review of Vertical Response.
New to Email Marketing?
Read: What is Email Marketing System?
What is Vertical Response? An Overview
VerticalResponse, Inc. provides software for sending emails (that can be sent as either marketing or surveys), online surveys, and direct mail campaigns.
VerticalResponse was launched in 2001 by Janine Popick. In 2013, Deluxe Corporation acquired Vertical Response who is now one of the leading direct, internet, and social media marketing technology company.
With the help of VerticalResponse, you can easily engage your audience through email campaigns, social media posts, landing pages, and more.
How does VerticalResponse work?
VerticalResponse lets you build and manage email campaigns, social media posts, landing pages, and surveys without any design or coding experience.
VerticalResponse integrates with many online platforms to make it easy for you to collect customer data. It also helps you manage logistics that saves time so that you can concentrate on running your business.
You can start using VerticalResponse services for free by registering through your email.
How to get started using VerticalResponse?
To join VerticalResponse, visit https://vr2.verticalresponse.com/users/sign_up and enter your details such as email id, name, and phone number to create your free trial account.
The free trial lasts for 60-days which is more than enough to get the feeling of how VerticalResponse works.
VerticalResponse Features
VerticalResponse has some great email marketing tools and features to work with:
Email Templates: VerticalResponse provides an easy-to-use editor that can create professional-looking emails in no time. With this feature, you can choose, customize, add, delete, and modify the templates depending on your needs.
You don't have to be a professional designer or coder to design your first email campaign.
Automation: Follow-up emails are always difficult to manage when you have 100's of emails in your inbox to attend.
With VerticalResponse, you can automate follow-up emails so that your message can reach a maximum number of recipients who missed your first email. This is helpful in tracking and improving your campaign results.
Autoresponders: You cannot afford to break the chain of communication with your audience by sending just a couple of emails. In order to nurture relationships, and continue engagement a series of emails and autoresponders are a must.
VerticalResponse does this automatically at the right time based on your first email that improves open and click-through rates and increases your sales.
Tracking: Just sending emails, and autoresponders don't build the customer relationship. You have to be one step ahead by following and tracking your customer's movement.
VerticalResponse provides you important reporting insights into your customer's behavior such as clicks, devices, and location. This helps you to compare, and customize your campaigns to achieve better results.
Landing Pages: You can build your one-page website with VerticalResponse professional landing pages. With the creation of landing pages, you can launch new products, build your brand, capture leads, and more to attract your audience.
VerticalResponse landing page builder allows you to create attractive stand-alone web pages that go well with your existing email campaigns.
A/B Testing: Subject line of your email determine the open and click-through rates. VerticalResponse has an A/B testing feature that can help you find out what type of subject lines are impacting the email open rates.
A/B testing is important to prepare your future campaigns and improve customer experience.
Test-Kit: VerticalResponse test-kit will provide you with ways to improve open rates, increase campaign performance among different devices and email clients.
The Test-Kit has features like Easy-to-use Inbox Preview, Subject Line preview, and Line Checker to view and perfect the appearance of your emails.
Surveys: With VerticalResponse Surveys, you can engage with your customers to improve your business. You can design a survey without any coding or experience in real-time with the help of the VerticalResponse survey option. This helps you prepare your future course of action and improve your customer engagement.
Integrations: Auto synching makes your life easier. Especially if you have a presence on multiple social media, and other marketing platforms. VerticalResponse has an easy integration process with Salesforce, Magento, Zapier, etc.
You can choose your favorite available app to integrate as well as place a request with VerticalResponse to link integration with an app of your choice missing in the list.
Support: VerticalResponse has a dedicated support team to assist you with your queries and issues. The support is available via email for all types of users. You can also get in touch via phone or live chat if you are on a paid plan.
Some of the added features of VerticalResponse are:
Pop-ups
Form Builder
Contact Management
HTML Editor
Scheduling
Pricing plans of VerticalResponse
You can enjoy most of the core email marketing features under the free trial for 60-days. Once your free trial is over and you want to continue with VerticalResponse service then you have to choose from the following paid plans:
Basic plan for $11 per month– unlimited emails
Pro plan for $16 per month– automation and advanced campaign reporting
Both the pricing is based on your email list size.
High-volume senders have to get a quotation from the VerticalResponse sales team.
VerticalResponse also offers a pay-as-you-go pricing plan for users looking to pay based on the email they want to send. This is customized pricing based on the email range and calculated on the email credits purchased by you.
Below is the pay-as-you-go pricing range table:
No. of email credits
1-1000
1001-2000
2001-7500
7501-10000
10001-25000
25001-50000
50001-75000
75001-500000
Cost per email
$0.025
$0.0225
$0.018
$0.0175
$0.012
$0.01
$0.009
$0.0075
Cost per thousand
$25.00
$22.50
$18.00
$17.50
$12.00
$10.00
$9.00
$7.50
There is also a 15% discount and 10000 emails free If you are associated with a Non-Profit Organization.
Frequently Asked Questions
Is VerticalResponse free?
Answer: VerticalResponse has a 60-day free trial version. After that, you will have to pick a paid plan to continue its services.
Does VerticalResponse have a support team?
Answer: Yes, you can contact VerticalResponse support via live chat, phone, or email.
Is VerticalResponse safe?
Answer: VerticalResponse abides by Delux Corporation's security measures that protect your information from unauthorized access, use, or disclosure.
Pros
VerticalResponse offers a free trial for 60-days
VerticalResponse has affordable pricing for all types of users
VerticalResponse provides easy integrations with multiple platforms
You can build beautiful and attractive landing pages in VerticalResponse to increase your conversions
With VerticalResponse, you can also create surveys to engage and get feedback from your customers
VerticalResponse has effective automation tools such as email sequencing, autoresponders, and A/B testing for creating valuable relationships with customers
VerticalResponse offers multiple support channels such as phone, email, and live chat
Cons
No free plan
No support via phone and live chat for free trial users
Complicated pricing for high volume senders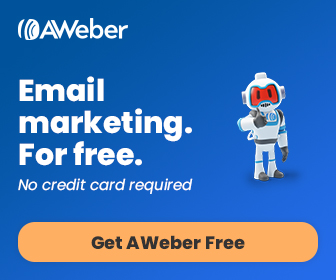 Conclusion: Is VerticalResponse email marketing useful and recommended?
Vertical Response is a well-rounded email marketing service that has many great features and benefits. It's easy to use, affordable, and even has some free options for customers who want to test out the product before committing.
The team at Vertical Response is committed to helping your email marketing campaigns succeed.
They have a number of helpful features that will make designing, sending, and managing emails easier for you.
The common users of VerticalResponse are small businesses and marketers with a low email size list.
So if you are looking for an affordable email marketing provider with features that can jumpstart your business then VerticalResponse is highly recommended.