Email marketing is one of the best ways to promote your business, but it can also be a time-consuming process. Having an online business demands you perform multiple activities including managing your email list. That's why a lot of us prefer to have an email marketing service that offers simple and easy email campaign creations with easy-to-use features, and tools. One of the email marketing software I came across recently is Mailrelay. This blog post will review what is Mailrelay, its features, pricing plans, and how it helps marketers do their businesses.
Mailrelay comes with some useful functionalities that can help you create campaigns quickly without knowing any HTML code, so you don't have to worry about spending hours on email design.
New to Email Marketing?
Read: What is Email Marketing System?
What is Mailrelay? An Overview
Mailrelay is a platform that offers email marketing services with advanced features. With Mailrelay, you can send emails, newsletters, and manage the analysis of your email campaigns.
Mailrelay was created by ConsultorPC, a hosting platform in 2001. It was later established itself as an independent email marketing service provider in 2011.
Mailrelay is headquartered in New York, the US, and also has a presence in Madrid, Spain.
How does Mailrelay work?
Mailrelay works as an email service provider that can be used to create a powerful email campaign. It is equipped with some advanced email marketing features, integrations, and statistics that improve your overall email marketing experience.
Mailrelay is part of RIPE that gives them total control to send newsletters to the users of Gmail, Hotmail, Yahoo, etc.
Mailrelay provides reliable services with an optimized engine that is hosted in their own cloud system. With Mailrelay's email marketing tool, you can easily integrate it with your website and CRM's.
In order to be part of Mailrelay services, you can create a free account to send emails and newsletters.
How to join the Mailrelay email marketing platform?
To join Mailrelay, visit https://promo.mailrelay.com/email-marketing-free/
and create a free account with your name and email id.
Features of Mailrelay email marketing
Mailrelay has some very useful and advanced email marketing features to create an impressive email campaign. Here are some of them:
1. Easy-to-use Editor: Forget the HTML coding and any other technical knowledge to use Mailrelay editor. You can easily design, and create your email campaigns without too much effort.
Tracking of your newsletter's spam score is easier with the help of predefined templates and a seamless CMS interface that includes WordPress, Joomla, etc.
2. Email Templates: Mailrelay provides free templates to create your desired newsletter. The templates are offered in different categories to suit your needs.
You can create a custom template or a general predefined template without any fuss to begin your email marketing campaign.
3. Forms: Subscription forms are your source to bring in new customers and also improve the leads. The subscription forms are available on the Mailrelay panel which can be placed on your website. Mailrelay provides a wide variety of versatile, and stylish subscription forms to convert your visitors into customers.
4. Scheduler and Autoresponders: Timely receipt and delivery of emails are important for conversion. Mailrelay allows you to schedule the day and time for your emails to avoid inconvenience and ensure timely delivery.
In addition, you can follow up with your subscribers by sending autoresponders. Autoresponders help you send automated series of messages in case you want to launch or promote new products. This is key in improving the relations and increasing sales.
5. API Interface & SMTP Server: If you are a developer, Mailrelay offers the provision to use your own platform for sending emails. As a developer, you can use Mailrelay features to make your email campaign technically sound and interesting for your customers.
Mailrelay also has a dedicated SMTP server. SMTP server feature allows you to use your existing email service provider to send emails. You can also use SMTP configuration to get statistics on your email campaign through your newsletters.
6. Opt-outs Automation: This is another useful feature from Mailrelay to control bounced, or opt-out emails. Opt-outs are automatically managed by Mailrelay to save your effort of eliminating them manually. You just have to include a link in your newsletter to allow your customers to opt-out of your email campaigns.
7. Click-through Analysis: Creating and sending an email does not guarantee that your subscriber has read your email. One of the ways to monitor your email click-through rates is by analyzing the statistics.
Mailrelay offers information related to clicks, open rates, location, behavior, browser, operating system, etc. of your customer to make your email marketing more effective. The analysis tool helps in twisting your email campaign according to the needs of your customer.
Mailrelay also offers automation with Google Analytics where you can include your GA tags on your newsletter and get all the information on funnels, conversion, etc. This provides you additional statistics and control over your email marketing campaign through Google Analytics.
8. Synchronization: Mailrelay offers synchronization plugins for easy integration with your website. Whether you use WordPress, Joomla, Magento, Drupal, or Prestashop, it is easy to export all your contacts into Mailrelay.
9. A/B Testing: Testing of email is important before you send the final version of your newsletter. This is why Mailrelay supports the A/B Testing feature to fulfill this need. It allows you to test the various aspects, and elements such as subject line, body, signature, etc. to a small segment of your customers.
You can select the best possible results of your newsletters for sending them to your customers.
What are the benefits of Mailrelay?
Free Campaign: You can create an account with Mailrelay for free. Mailrelay allows sending up to 15,000 emails every month for up to 3,000 subscribers.
Cost-saving: Having a free account for sending bulk amounts of emails makes Mailrelay the first choice for a cost-saving product.
Mailrelay services are a delight for beginners who want to start their email campaign but cannot afford paid subscriptions. Mailrelay also offers free email marketing services for NGOs globally as a helping cause.
No Self-promotion: Many email marketing platforms offer their services including the company logos or some form of advertising for self-promotion. This is not the case with Mailrelay.
Mailrelay allows you to create and send a newsletter of your choice without any company advertisement to make it look more professional and authentic.
Support: A majority of email marketing users are beginners and do not possess any technical knowledge about its features, and user interface. This is why it is important to have continuous technical support from email marketing service providers.
Mailrelay has a technical support team that offers personalized support through chat, email, and phone at all times to keep your email campaign up and running.
RIPE Membership: Mailrelay is a member of the RIPE collaboration that has provided them with their own IP addresses. This ensures the adherence to the strict policies and guidelines of several email marketing platforms such as Gmail, Hotmail, Yahoo, etc.
Having an owned IP range makes the channel safe and allows the platform to send emails to these email recipients.
Pricing of Mailrelay
As stated earlier, Mailrelay has a free plan that offers to send 15000 emails to 3000 subscribers.
You can also get a free plan offer of sending 75000 emails to 15000 subscribers once you have registered and followed Mailrelay on social media platforms such as Facebook, Twitter, and Google+.
In addition, below are the paid plans that are offered by Mailrelay:
Monthly Plans –
| | | | |
| --- | --- | --- | --- |
| No. of Emails | No. of Subscribers | Standard Price | Enterprise Price |
| 50000 | 10000 | $33.20 | $46.20 |
| 100000 | 20000 | $56.90 | $79.40 |
| 250000 | 50000 | $90.00 | $125.60 |
| 500000 | 100000 | $156.40 | $219.20 |
| 1000000 | 200000 | $246.40 | $344.70 |
| 2000000 | 400000 | $426.50 | $597.10 |
| 5000000 | 1000000 | $710.80 | $995.10 |
| 10000000 | 2000000 | $1393.20 | $1950.00 |
| | | | |
Prepaid Plans –
| | | |
| --- | --- | --- |
| No. of Emails | Standard Price | Enterprise Price |
| 25000 | $47.40 | $66.30 |
| 50000 | $82.90 | $116.10 |
| 100000 | $142.20 | $199.00 |
| 250000 | $225.10 | $315.10 |
| 500000 | $390.90 | $547.30 |
| 1000000 | $616.00 | $862.40 |
| 2000000 | $1066.20 | $1492.70 |
| 5000000 | $1777.00 | $2487.80 |
| 10000000 | $3482.90 | $4876.10 |
| | | |
Standard plan benefits:
High-speed bulk email sending
Basic statistics
Free templates & HTML editor
First level agreements with Hotmail, Yahoo
High delivery rate
Owned IP's and infrastructure
Different sender's configuration
Enterprise plan benefits:
All the features of the standard plan
Visual statistics (includes visitors tracking, clicks, and bounces)
Custom newsletters
Sign-up forms
Custom domain
Advanced tracking
iPhone application
Contact synching
Development and API integration
Frequently Asked Questions
1. Is Mailrelay free?
Answer: Yes, Mailrelay is free to use for sending up to 15000 emails for 3000 subscribers
2. Is Mailrelay legit?
Answer: Yes, Mailrelay is a legit email marketing company
3. What is the difference between monthly and prepaid pricing plans of Mailrelay?
Answer: The main difference is the number of emails. Monthly pricing is based on the number of emails you send each month and Prepaid pricing is a fixed price for a fixed of number emails during a year.
4. Is Mailrelay safe?
Answer: Yes, Mailrelay is safe to use. Mailrelay follows the jurisdictions of Organic Law to protect and secure their user's data.
Pros
Mailrelay is free to use
Mailrelay offers advanced email marketing tools and features
With Mailrelay easy-to-use editor, you can easily create beautiful and effective email campaigns
Mailrelay offers different templates, autoresponders, and technical support under the free account
The pricing of Mailrelay is affordable and suitable for everyone's needs
Customer support is available via chat, email, and phone
Cons
Mailrelay's user interface needs improvement
The platform is constantly improving so it may lack some of the most advanced features in comparison to its competitors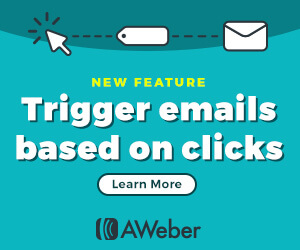 Conclusion: Is Mailrelay email marketing recommended?
Mailrelay is a powerful and easy-to-use email marketing service that can help you grow your business.
It has many features, such as creating custom templates, scheduling emails in advance, getting reports on the effectiveness of messages, and segmentation. The best part about Mailrelay is its free subscription plans. The beginners would love to use it.
There are some downsides though – like it doesn't have drag-and-drop functionality. It also lacks some of the advanced features that other email marketing software offers.
But if these drawbacks don't bother you too much then this might be just the right tool for growing your email subscription list.
Overall, I recommend you try out Mailrelay email marketing services if you are beginning your journey into email marketing.