When it comes to choosing an email marketing tool for any marketing campaign, confusion may set in. This is because there are many options out there. The usual suspects are MailChimp, GetResponse, Aweber, and Campaign Monitor. A closer look at all the tools mentioned above shows they do the same thing: send e-newsletters to inboxes. But the reality is that they differ in features and pricing. The general conclusion is that these programs are relatively expensive. This is why I have decided to make a review of Mad Mimi. This review post will tell you what is Mad Mimi, how does it work, and how it helps you grow your business effectively.
Does Mad Mimi square up with the big boys like MailChimp and GetResponse? Read on to find out everything you need to know about Mad Mimi.
New to Email Marketing?
Read: What is Email Marketing System?
What is Mad Mimi? An Overview
Mad Mimi is an email marketing tool that allows you to create, share and follow up your email campaigns. It has a clean UI with an appealing look. The tool comes with many mobile-friendly templates that you can use to quickly create your campaigns.
With the software, users can customize web forms with ease. It has SSL encryption that ensures you are safe online.
The tool allows enterprises to do segmentation and manage their bounces, unsubscribes, and contact lists that are non-responsive.
How does Mad Mimi work?
The way Mad Mimi works is straightforward. You will have to subscribe to one of the paid plans as there is no free account. The $10 monthly plan is a good point to start from. To subscribe, you will have to visit https://madmimi.com/
Features of Mad Mimi
1. Autoresponder – Mad Mimi comes with an autoresponder that allows you to send e-newsletters to your subscribers at intervals set by you.
You could set the autoresponder in such ways that once subscribers sign up to join your list, welcome messages are automatically sent to them.
After some days, you could send them a discount code so they can purchase some of your products at a discounted rate.
Autoresponders are an important part of any email marketing tool.
The Mad Mimi autoresponder function is easy to use and setting up a drip campaign is also simple.
However, the limitation is that you can only send emails that are based on event dates such as birthdays or anniversaries or based on time intervals.
It is not as sophisticated as MailChimp or GetResponse where you can set up an autoresponder that is triggered by certain user actions or behavior. Examples of such actions are:
Clicks and opens
Visiting some web pages on your website
Filling out a form
2. Analytics – Mad Mimi has a simple and clean analytics interface that helps you to understand how your emails are performing. For instance, you have access to the opens, unsubscribes, and clickthroughs.
It is interesting to note that Mad Mimi integrates perfectly with Google Analytics. Every URL that you embed in the emails that you send out is rewritten by Mad Mini. This is to ensure that all the mailouts can be tracked when you check out your Google Analytics reports.
However, you won't get the kind of reporting you usually get with other top email marketing tools like Aweber, MailChimp, and Campaign Monitor.
For instance, with Mad Mimi, you cannot know what type of device your subscribers are using to open your emails, the ROI of your emails cannot be determined and there is no geographical data available to you.
3. Integrations – Mad Mimi integrates well with other third-party apps like:
Etsy
Eventbrite
PayPal
Google Analytics
SurveyMonkey
WordPress
Shopify
Drupal
Capsule CRM
Zoho CRM integration
OptinMonster
Zapier, etc.
4. Email editor – Mad Mimi has a simple email editor that is easy to use. However, the templates are limited. You are left with customizing everything all by yourself.
There is a shortlist where you can choose the kind of message you want to send. You can add text boxes, banners, and images to the message. By clicking the Compose button, you can also import your HTML template.
5. Split testing – Apart from limited templates, another drawback is the lack of split testing. With split testing, you can create two versions of your email campaign and test out one against the other to see which one works better in terms of engagement. This is lacking in Mad Mimi.
Mad Mimi Pricing
Mad Mimi has different pricing and plans that can suit your pocket. The plans are divided into four – Basic, Pro, Silver, and Gold.
Basic

– $10 monthly with 500 contacts and unlimited emails. It comes with unlimited storage at normal speed.

Pro

– $42 monthly with 10,000 contacts and unlimited emails. It has 2x speed and unlimited storage.

Silver

– $199 monthly with 50,000 contacts, 3x speed, unlimited emails, and storage.

Gold

– This is designed for big businesses. It costs $1,049 monthly. It comes with 350,000 contacts, 4x speed with unlimited storage.
Is Mad Mimi a scam?
Honestly, there is a lot of email marketing tool scams out there. Some of these tools lack engagement, no autoresponder, and segmentation.
To avoid such scams, this is why the Mad Mimi review is important. The tool is tested and trusted. Above all, it is super easy to use.
Frequently Asked Questions
Are there alternatives to Mad Mimi?
Answer: Yes, there are alternatives like MailChimp, Aweber, GetResponse, and Constant Contact.
Does Mad Mimi have API?
Answer: Yes, Mad Mimi has an API for easy integration with other apps.
Can I open a free account with Mad Mimi?
Answer: There is no free account. You can start with a $10 monthly plan.
What functionalities does Mad Mimi come with?
Answer: Mad Mimi comes with plenty of functionalities such as:
Sign up forms
Email scheduling
Drag and drop editor
Importation of contact list
Drip campaigns
Contact management
List segmentation
Spam check
Tracking of your click-throughs
Free stock photo
Management of templates
Pros
Extremely easy to use
Strong SSL encryption
Setting up and scheduling emails is a breeze
Effective autoresponder
Provides you with great analytics
You can segment your list into different groups
Editing is easy with the WYSIWYG kind of editor
Excellent tech support
Pictures can be uploaded and added to the email message you are creating
Ease of managing your contact list
Cons
No built-in template for news, sales, and other categories.
You cannot make an extensive design. This is because the design tools are basic and limited
Lack of A/B split testing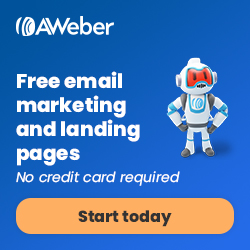 Conclusion: Is Mad Mimi recommended?
Mad Mimi is designed for people who are on a budget and require no serious sophistication. The fact that it is extremely easy to use and cheap is enough convincing factor for the users.
The integration with third-party apps compares well with other leading email marketing providers like MailChimp and Campaign Monitor.
Despite some of its flaws like lack of split testing and limited templates, Mad Mimi can take care of its users who have a large database. It allows you to send email messages to many people at a go.
The question of whether Mad Mimi is the right choice for your business will depend on the type of functionalities you are looking for. But Mad Mimi is the way to go for starters in email marketing.