We've all been there. You're in front of your computer, feeling excited about a new email marketing campaign you just created and want to send it out to the world. But, then you try to open up your email account and receive an error message stating that "something went wrong while sending your message." What now? This is where Cleverreach comes in handy! What is Cleverreach? Cleverreach is an email marketing service that allows users without programming experience or expensive software access to create emails with one-click publishing capabilities.
Cleverreach is a company that sends email marketing campaigns to your audience. They offer a wide variety of features and pricing plans to help you reach the right people with the right message. In this review, I will go over what Cleverreach does, how it works, who can use it, and what the pros and cons are for using them.
New to Email Marketing?
Read: What is Email Marketing System?
What is Cleverreach? An Overview
CleverReach is an email marketing service that enables direct communication between companies and their customers. The software sticks to the motto "email marketing made easier" – it's amazingly quick and easy to set up and use.
CleverReach was founded in Germany in 2007 and has met the highest data protection standards. Apart from that, CleverReach reference customers are DHL, BMW, and Levi's. It has a presence in 152 countries with more than 230,000 customers using its services.
How does Cleverreach work?
Cleverreach offers a range of features and pricing plans to help you connect with the right people without having to mess around with list management or sending messages yourself.
They specialize in helping companies send their campaign emails, customer engagement emails, event invitations, and more. Anyone can use them.
How to start using Cleverreach email marketing?
To start using Cleverreach you will have to visit https://www.cleverreach.com/en/ and click on the "Sign Up for Free" option.
Features of Cleverreach
Cleverreach comes with many valuable features. Some of them are:
Newsletter: Creating a newsletter with Cleverreach is so easy. You can create a newsletter in minutes and customize it to your liking by adding images, videos, links, or testimonials.
It takes just 5 simple steps of selecting a mailing type, choosing recipient settings, choosing your favorite template, designing, and sending.
Manage Recipients: Managing your recipients is quick and easy with Cleverreach. You can import contacts, create new lists and segments, or you can even add new recipients from your email account.
Email campaign: Cleverreach has templates for the most common types of email campaigns such as pricing discounts/coupons, order confirmations from e-commerce webshops, and newsletters.
It also gives you insights into which messages have been received well with an open rate graph that tracks how many people actually opened your emails and clicked on the link inside them.
Event invitations: With its event invitation feature you can send out personalized invites to events but not only just text message reminders.
For example, if there is a live stream video provided they will automatically embed it – no need for any additional work on behalf of the sender.
Event reminders: Sending out event reminder emails to those who have registered for your events is a breeze with Cleverreach.
You can choose from predefined templates, customize them for your needs and send them off without any hassle.
THEA Marketing Automation: Cleverreach also has its own marketing automation system called THEA Marketing Automation. With this, you can set triggers i.e., when a customer unsubscribes, what happens to their email list?
You can even automate your emails giving them a personal touch and more engaged readers. THEA Marketing Automation is helpful for Trigger Campaigns, Autoresponders, and Reminders.
Reporting & Tracking: The Cleverreach software also provides reporting and tracking. You can use these features to check the open rates, click-through rates, unsubscribe rates for your email campaigns, and more.
Integrations: You can expand your e-commerce with Cleverreach eCommerce software that can easily integrate with other e-commerce platforms like Shopify, BigCommerce, WooCommerce, and more.
Pricing plans of Cleverreach
Like every other email marketing platform, Cleverreach has different pricing plans depending on various factors such as subscribers and other features. Below are the pricing plans of Cleverreach:
Lite plan: Free (limited recipients and features)
Flat Rate: Starting from $18 per month up to 125000 recipients with unlimited emails.
High Volume: Starting from $607 per month for unlimited recipients with more than 300,000 emails.
Prepaid & Monthly Prepaid: Starting from $51 & $32 respectively for unlimited recipients with more than 1,000 emails. These are customized plans for occasional users and a monthly limited quota.
Frequently Asked Questions
Does Cleverreach have a free trial?
Answer: Yes, but the free trial is limited to only 250 contacts.
Can I cancel my plan anytime with Cleverreach?
Answer: Yes, you can cancel your plan anytime.
Do I need an email address to sign up for a free trial?
Answer: No.
What are some other features of Cleverreach that make it stand out from other providers?
Answer: One-click unsubscribe button for newsletters or promotions with each message sent on behalf of subscribers' opt-in status,
Customizable design templates and fonts within their newsletter editor make creating messages easier than ever before,
The billing/transaction system is set up so that customers never have any surprises when paying invoices – they know exactly how much every single charge will cost them ahead of time and won't be surprised by any hidden fees.
Does Cleverreach have an affiliate program?
Answer: Yes, Cleverreach has an affiliate program that offers generous commissions for referring new customers to sign up with the service. You can earn up to 30% recurring commissions on every paid referral.
Pros
You can use this software for a free trial before signing up so that you know what it's all about beforehand without risking anything.
Easy-to-use interface with tons of features.
Campaigns are managed easily with just a few clicks.
Thea is an excellent addition that offers many benefits such as automated campaigns and much more.
You get a dashboard with everything in one spot – no more logging into multiple systems and remembering where things are located.
The Cleverreach service is designed to help you manage all of your emails from one place.
The customer support team is available 24*365 via phone call, live chat, and ticket system to provide assistance.
Cons
Not suited for big companies or enterprises with a huge volume of subscribers.
The free plan is limited to only 250 contacts.
The Pricing plans are comparatively expensive.
Lack of video tutorials on how to set everything up correctly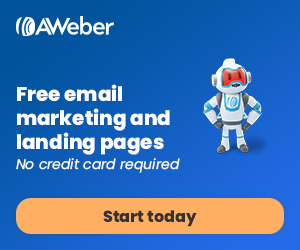 Conclusion: Is Cleverreach Email Marketing recommended?
If you want to have a better chance of getting your content in front of people who will actually read it, then Cleverreach email marketing is worth checking out. The features are great for all types of businesses and there's no limit on the number of emails that can be sent per month.
We recommend Cleverreach email marketing for its features, pricing plans, and interface. It is a useful tool that can help you generate more leads with less time investment.
It is a powerful tool that will help you stay in contact with customers and prospects alike as well as increase engagement levels through clever design automation.