Email marketing is one of the most effective and result-oriented marketing solutions for many businesses. The aim of doing email marketing is to build a list of email subscribers by sending them valuable information through newsletters, and email templates. But the result of your emails lies in the customer-engagement and deliverability. This is where most of the email marketing platforms fail. At the same time, there are a few who do their job exceptionally well like SocketLabs. SocketLabs has been providing email marketing solutions for more than 14 years. In this SocketLabs email marketing review, we will talk about its features, pricing, pros, and cons.
So, continue reading to know if SocketLabs is recommended as an email marketing tool for your business.
New to Email Marketing?
Read: What is Email Marketing System?
SocketLabs Email Marketing Review: What is SocketLabs?
SocketLabs is an email service provider that lets you design email templates and send them in various forms to your customers.
SocketLabs provides customized email solutions in the form of SMTP relay services for effective deliverability, automatic optimizations, and in-depth statistics and reporting on email performance.
The company has tailor-made solutions to ensure that your emails reach your customer's inbox at the right time.
It focuses more on having a strong email deliverability infrastructure that is supported by their SMPT relay service and intimidating APIs.
How does SocketLabs work?
SocketLabs primarily works as an email delivery solution for transactional or bulk emails.
The platform is built on Hurricane MTA (Mail Transfer Agent) software that lets you schedule, send, analyze, and customize an engaging email campaign with personalized solutions.
You get an eye on the open and clicks rates of your emails so that you can plan your future email campaigns.
SocketLabs offer a free trial plan for one month with 40k emails. You can create a free account to use the features free for 30-days.
How to get started with SocketLabs?
Registration is free. Just go to https://www.socketlabs.com/ and click on 'Start Free Trial'. Fill in your details and complete the registration. There is no credit card required for creating a free account.
Features of SocketLabs
SocketLabs offers some really cool features as an email service provider:
Email Campaign –
SocketLabs offer built-in templates to design emails that your customer would like to click and open. The templates are simple and easy to build and will attract a lot of beginners.
The feature is customizable. That means you can amend the design and create new layouts, and elements to make it more engaging. The simplicity of templates lies in their drag and drop feature.
Once your template design is complete you can set up a drip campaign. The campaign allows you to trigger automated series of emails including welcome messages, newsletters, follow-up emails, and promotional emails.
Email Deliverability –
Deliverability is the most important factor in sending emails. But how do you measure the performance of email deliverability? SocketLabs SMTP (Simple Mail Transfer Protocol) relay services are meant to ensure the emails reach your customer's inbox.
You get all the insights on email delivery, bounce rate, or any other restrictions that is prohibiting your emails from reaching the inbox.
The functionality is supported by Cloud SMTP servers capable of handling bulk volumes effectively. This helps you concentrate on your email campaign without worrying about the other backend technical aspects.
Integrating APIs –
The SocketLabs email APIs are built on the Hurricane MTA foundation. The software provides easy access to your application with smooth integration.
You don't have to be a technical expert to understand the coding behind your email data as it is fairly taken care of by SocketLabs.
The feature is involved in working with your existing application. The functionality relates more to developers and technical experts in coding.
The APIs are helpful in integrating with your application's working module that can be customized as per your needs.
Customization –
SocketLabs provides email customization to improve the appearance and delivery functionalities. The customization is based on data-specific metrics derived from customer behavior.
The insights on delivery time, open/click rates, and geo-location are handy information to make your email campaign more engaging.
You also get complete guidance and support from the SocketLabs team to help you customize your emails.
With the help of the StreamScorePro feature, you can do modifications to align with your customer behavioral patterns.
The data and email customization can make your email marketing campaign more engaging and revenue-driven.
Analytics –
No email marketing campaign is complete without the statistics. To keep your communication active, you need to have complete data on how your emails are performing. The reporting and analytics by SocketLabs make the difference.
What you get through reporting is details on failed messages, deliverability, and engagement.
The StreamScore data used for customization extracts additional information on ISP rules, and spam detection. This ensures your emails work as per the ISP-specific delivery rules and cover the algorithms of Gmail, Yahoo, Hotmail, etc.
There is also automation on bounce emails getting suppressed based on the delivery results. The automation helps you eliminate the manual effort involved in the removal of bounced emails.
Support –
The email marketing tools have lots of technicalities around them. This is the reason every email service provider has round-the-clock support to help their users. But what if you have dedicated support on every feature you use?
With SocketLabs, you get expert assistance and guidance on individual features. Since the solutions are mainly related to backend coding, integrations, loading, and deliverability the issues are quite evident.
SocketLabs have a dedicated help site option to find all the answers to your queries. Additionally, you can contact the support team through the 'Contact Us' page, phone, and chat.
Pricing of SocketLabs
SocketLabs has a free trial offer for 30-days to send 40k emails. In case you want to continue using their services post free trial here is what you have to pay:
Basic plan – $39.95 per month (first month free) 40,000 emails.
Professional plan – $79.95 per month for 100,000 emails per month.
Custom plan – Pricing not mentioned. You have to talk to an expert to get the quotation if you have a volume of over 1,500,000 emails per month.
There is a free forever plan that covers 2000 emails per month with limited features.
The standard benefits of all the plans offer:
SMTP Relay/API functionality
Email Setup and Configuration
Streamscore Index
Insight Reports
Ticket and Chat support
SocketLabs offers a 30-day money-back guarantee to high-volume professionals.
Can I make money with SocketLabs?
The best way to make money with SocketLabs is using their features and services. SocketLabs is very good at delivering emails to the customer's inbox.
If you have engaging content, attractive design, and profitable products to promote there is no doubt you cannot make money with SocketLabs.
Maximum delivery of email ensures that your customers remain engaged and loyal to your offers generating more revenue.
Frequently Asked Questions
1. Is SocketLabs free to join?
Answer: Yes, the joining is free. You can create a 30-day free trial account to use their services.
2. Is SocketLabs safe?
Answer: Yes, SocketLabs is GDPR compliant and certified under Privacy Shield which means using their services is completely safe.
3. What is SocketLabs used for?
Answer: SocketLabs is primarily used for building an email campaign for sending transactional or bulk emails. The company relies on SMTP (Simple Mail Transfer Protocol) relay services to deliver your emails.
4. What are the alternatives to SocketLabs?
Answer: The alternatives to SocketLabs are Twilio SendGrid, Sendinblue, and Mailgun.
Pros
The platform is free to join. Not many other platforms in the same category offer this but the free trial of 30-days for sending 40k emails is very generous.
SocketLabs features are very useful. The fact that they provide dedicated SMTP relay services ensures the delivery of your emails to the maximum extent. This makes it worth using.
The integration with other apps is very convenient. As a user, you remain out of trouble as all the migration technicalities are taken care of by SocketLabs powerful API.
There is customer support available in multiple forms. Since the platform delivers the solutions related to lots of backend data and analysis queries and issues cannot be avoided. The contact, chat, and the phone comes in handy.
You can always customize the email templates and modify the design according to your needs. The drip campaign enhances your customization efforts through a set of automated triggered emails.
Another feature that stands out is reporting. The deep-data statistics and analysis covering every aspect of your email and clients are helpful in making your campaign more engaging. It ensures your future campaign is customer and revenue-driven.
Cons
SocketLabs is not a typical email service provider. You won't find a contact management list, SMS-related campaigns, or any other personalized solutions that are more common in other email marketing tools.
The pricing is comparatively high. In the absence of some of the common email marketing features, you will have to rely on other email marketing tools that will add to your SocketLabs pricing plan.
There is no direct email support.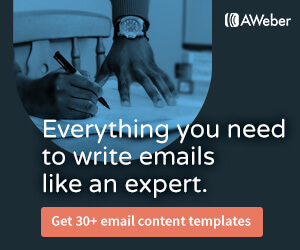 Conclusion: Is SocketLabs recommended?
SocketLabs is a useful email service/delivery provider. The tool has some really great features that we have covered in our review.
Their SMTP server capability in conjunction with Hurricane MTA software is perfect for hosting bulk emails and delivery.
Availability of email templates, drag and drop feature are an added advantages. It would have been a complete package if they evolve their platform by aligning with the latest trend of SMS and other personalized communications.
The pricing is fairly affordable but some may find it expensive owing to the costs of other marketing tools.
Some section of users who like to play with their emails quite often using lots of designing, customization, landing pages may not prefer it.
SocketLabs is more of an extension to your existing email marketing campaign. The integration is very smooth so it works quite well with other applications. That doesn't mean you have to completely rely on other email marketing platforms.
If you have an email campaign that relies heavily on bulk or transactional emails SocketLabs is a perfect solution and highly recommended.
The tool is okay for other professionals who like to keep their email campaigns simple and result-oriented.