It is gradually becoming a lot tougher for internet marketers to promote their products and drive sales through various email marketing campaigns. It is either they juggle from one tool to the other or they have a powerful tool that is difficult to use. In the end, it comes down to lackluster email campaigns, wasting too much time figuring out how a tool works, and coping with scattered customer data. But email marketing doesn't have to be this way. In this HubSpot Marketing Hub review, you will find different ways to make your email marketing campaign stronger and effective with its features.
With the HubSpot Marketing Hub, you have a powerful, yet easy-to-use tool that can give your customers a personalized experience and increased conversion rate.
New to Email Marketing?
Read: What is Email Marketing System?
HubSpot Marketing Hub Review: What is HubSpot Marketing Hub?
The HubSpot Marketing Hub is a simple email marketing tool with advanced functionality. You can easily create email templates with it and jumpstart your email marketing campaign in no time. Targeted emails can be created without the need to write codes.
Founded in 2006 by Brian Halligan and Dharmesh Shah, HubSpot Marketing Hub has become the darling of both old and new email marketers due to its sheer simplicity.
It helps you to effectively engage in email campaigns without any complexities that could bug you down in your email marketing journey.
How does HubSpot work?
The HubSpot Marketing Hub works like every other email marketing tool but it has some features that set it aside from the rest. It supports blog content and social media advertising.
To get started, you will have to subscribe to a free or paid plan. You can get started with the starter plan which costs just $45 per month.
How to sign up for HubSpot Marketing Hub?
To sign up and start using the platform is easy. You just have to visit the website at https://www.hubspot.com/products/marketing/get-started and click on "Get started free".
Features of HubSpot
The HubSpot Marketing Hub comes in-built with some excellent features. Let's take a closer look at some of them:
1. Marketing automation
Apart from the fact that the tool allows you to create targeted emails without the experience of coding; it also allows you to automate the sending of emails.
There are plenty of actions, conditions, and triggers to choose from. This helps you to send the right email at the right time to the right customers.
The workflow functionality is another good thing going for it. You can create a targeted workflow by dragging and dropping it into the visual editor. With this, you can create the appropriate email messages that you are pleased with.
You can also set up workflows that can handle webhooks and score leads.
2. Blog content optimization
There is no doubt that blogs are a huge part of content marketing. This is why HubSpot as an inbound marketing tool has different tools to make the process easy for you.
The software has got many tools that help to speed up your content creation, optimize your blogs for SEO and make your formatting stay consistent. All of this can be achieved with the blog editor that comes with the tool. This is why the platform is quite different from the others.
With the built-in blog editor, marketers can conveniently insert images, links, and headers. It also allows users to add a comment and share feedback.
3. Ad management
The HubSpot Marketing Hub allows you to effectively track your Return on Investment (ROI) from all of your social media platforms, SEO, and web advertising endeavors.
This means you are guaranteed to get well-detailed reporting and analytics as it relates to your ad performance. This is not a common feature you can find with many of the email marketing tools out there.
The feature allows you to see clearly how your ad campaigns are influencing the leads in all the purchasing journeys of your customers.
4. Email marketing
The platform has exceptional email marketing tools that come with advanced functionality but they are simple to use.
For example, you can create your HTML email templates and choose a template from a variety of them that are available in the library.
Apart from creating HTML email templates, the tool provides comprehensive communication that includes SMS and a chat system so that you can reach your customers with the utmost ease. All of these communication channels are driven by customer behavior especially through their leads activities.
5. Reporting dashboard
Reporting and analytics are at the heart of email marketing. Marketers want a tool that can give them a well-detailed report about their campaigns. The HubSpot Marketing Hub has a robust dashboard that makes your data-based decisions super easy.
6. Lead management
The tool helps you to manage your leads that come from different areas like social media, emails, and websites. The database can easily be integrated with the HubSpot CRM.
Pricing of HubSpot
The software is available in three plans – Starter, Professional, and Enterprise.
The starter plan starts from $45 monthly with a yearly payment of $540
Professional begins with a monthly cost of $800 per month. Payment per year is $9,600
Enterprise starts from $3,200 per month and a yearly payment of $38,400.
Can I make money with HubSpot?
Yes, you can make money from their affiliate program. You can go to the website at https://www.hubspot.com/partners/affiliates to register as an affiliate.
You can earn as much as $1,000 in commission for each product a user purchases through you.
With the detailed dashboard, you can track your conversions and view your performance report at any point in time. It comes with a cookie period of 90 days.
Frequently Asked Questions
1. Does the HubSpot Marketing Hub have an affiliate program?
Answer: Yes, you can join at https://www.hubspot.com/partners/affiliates
2. How does HubSpot Marketing Hub communicate with its customers?
Answer: HubSpot Marketing Hub communicates with customers in different ways such as through email, live chat, phone, and community.
3. Is HubSpot easy to use?
Answer: The platform is extremely easy to use
4. Can I open a HubSpot free account?
Answer: Yes, you can open a free
5. Why is HubSpot expensive?
Answer: It is expensive because it is effective and has more advanced functionalities than the other tools like MailChimp and GetResponse.
6. What does HubSpot Marketing Hub do?
Answer: It is an inbound marketing and sales tool that assists companies to attract visitors, convert leads, and increase sales.
7. Does HubSpot Marketing Hub have a free CRM?
Answer: Yes, the platform provides every user with a CRM tool that can be used to store company names, contacts, tickets, and deals.
Pros
Simple to use and deploy
Perfectly suited for marketers; not developers
Great for CRM integration
No coding experience is needed
Excellent marketing automation
Exceptional user interface and incredibly user-friendliness
No fear of data loss and system crash
Robust and responsive support team
Manages blog content and provides SEO suggestions
Provides you with AI-driven insights
Cons
The cost is just too high for some businesses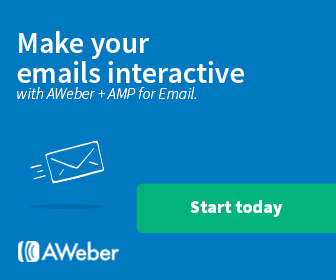 Conclusion: Is HubSpot Marketing Hub recommended?
There is no doubt that HubSpot Marketing Hub is a feature-rich email marketing tool that offers incredible marketing automation that is beyond expectation.
There is a floodgate of resources, support, and applications made available to users by HubSpot that stands it out from the rest of the email marketing platforms.
The tool is a valuable asset for many users who want to succeed in their email marketing campaigns. It supports blog content and social media campaigns excellently.
The fact that it has a CRM function that helps you to store details of companies, contacts, and more makes it more useful to many marketers than other platforms like Aweber, ConstantContact, and GetResponse.
HubSpot Marketing Hub is all that you need to succeed in your email marketing journey because it can handle your marketing, sales, customer service, and content management needs.
It is a program that deserves all the accolades. Its reputation is also well deserved.